3-in-1 Vintage Rechargeable Lantern with Flame
MAX LANTERN - A portable lantern with a vintage-style look. With a compact design, 3 adjustable mood lights with dancing flame, atomized humidification mode, and an emergency power supply built-in, MAX LANTERN is the perfect multifunctional lantern you need for outdoor activities or daily leisure.
Ultimate 3-in-1 Lantern Ever
The MAX LANTERN measures only 4.5*4.9*5.2inch and 17.6oz. Ready for action anytime, anywhere.
The compact structure is designed to make full use of the space in each section, allowing you to have an ambient light, humidifier, and power bank at the same time.
3 Mood Lights
With three levels of brightness and color temperature, you can enjoy various atmospheres that match the mood and situation of the day.
MAX LANTERN can be adjusted to different lights just by pressing the button. Toggle the knob on the right to switch to different modes.
9600mAh Lithium Battery
No worries about the dim light or short duration. MAX LANTERN has a built-in 9600mAh high-capacity lithium battery, which can reach up to 23 hours. With Type-C ports, additionally designed for outdoor charging through power bank and your car out of doors.
Safe & Warm Dancing Flame
Combining light, shadow, and fog to create a realistic flame effect through lighting. With the breeze, the flame effect sways in the wind, bringing a romantic and healing atmosphere at night. It's safe and warm and can burn at any time & anywhere.
As a Humidifier Separately
MAX LANTERN can be used as a humidifier separately. When the outdoor or indoor environment is dry, just pour 100ml of water into the top water inlet and slide the switch to the humidification mode. Bring you a more comfortable experience. Built-in safety system to prevent water runs out, MAX LANTERN will automatically shut off in case you leave.
Size

4.5 x 4.9 x 5.2 inches

Weight

17.6 oz

Battery Capacity

9600mAh
Tank Capacity

100ml

Charging Time

4hrs

Charging Port

Type - C
What's in the Box
Nice Effect perfect for my camp
Very impressive when turn on, But the humidify switch is too easy to open. Anyway i will buy more in red.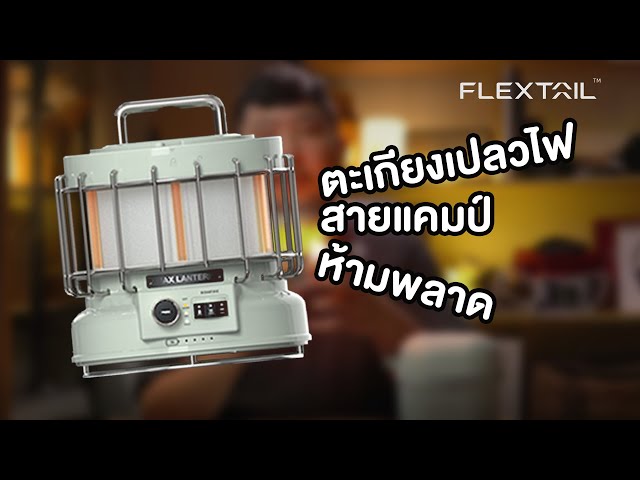 Max Lantern 3 in 1 with flame
Absolut schöne Lampe, allein wegen dem "Feuer-Effekt" gekauft. In der Größe und zu diesem Preis absolut einzigartig auf dem Markt. Gefällt mir sehr gut 👍🏼
Looks and works great
Really pleased with this, it looks the part and putting some bug repellent essential oil in the vape has worked great out in the garden.
Lampe parfaite
Lampe idéale pour le camping. Bien construite, facile à utiliser. Bravo !