3-in-1 Vintage Rechargeable Lantern with Flame
MAX LANTERN - A portable lantern with a vintage-style look. With a compact design, 3 adjustable mood lights with dancing flame, atomized humidification mode, and an emergency power supply built-in, MAX LANTERN is the perfect multifunctional lantern you need for outdoor activities or daily leisure.
Ultimate 3-in-1 Lantern Ever
The MAX LANTERN measures only 4.5*4.9*5.2inch and 17.6oz. Ready for action anytime, anywhere.
The compact structure is designed to make full use of the space in each section, allowing you to have an ambient light, humidifier, and power bank at the same time.
3 Mood Lights
With three levels of brightness and color temperature, you can enjoy various atmospheres that match the mood and situation of the day.
MAX LANTERN can be adjusted to different lights just by pressing the button. Toggle the knob on the right to switch to different modes.
9600mAh Lithium Battery
No worries about the dim light or short duration. MAX LANTERN has a built-in 9600mAh high-capacity lithium battery, which can reach up to 23 hours. With Type-C ports, additionally designed for outdoor charging through power bank and your car out of doors.
Safe & Warm Dancing Flame
Combining light, shadow, and fog to create a realistic flame effect through lighting. With the breeze, the flame effect sways in the wind, bringing a romantic and healing atmosphere at night. It's safe and warm and can burn at any time & anywhere.
As a Humidifier Separately
MAX LANTERN can be used as a humidifier separately. When the outdoor or indoor environment is dry, just pour 100ml of water into the top water inlet and slide the switch to the humidification mode. Bring you a more comfortable experience. Built-in safety system to prevent water runs out, MAX LANTERN will automatically shut off in case you leave.
High-Efficiency Power Bank
MAX LANTERN can be used as a power bank to charge your mobile device whenever you need a quick battery boost.
Size

4.5 x 4.9 x 5.2 inches

Weight

17.6 oz

Battery Capacity

9600mAh
Tank Capacity

100ml

Charging Time

4hrs

Charging Port

Type - C
What's in the Box
A lovely addition to my set up
A lovely looking lantern, really like the light it gives off and it creates a relaxing atmosphere when the diffuser is used. My only wish is that it was dimmable but other than that it's perfect
Great product & Service
Lamp arrived in 9 days from China to N.Ireland
Very nice finish to it, comes with a very nice little case. Looking forward to using it on my caravan trips
Nice Effect perfect for my camp
Very impressive when turn on, But the humidify switch is too easy to open. Anyway i will buy more in red.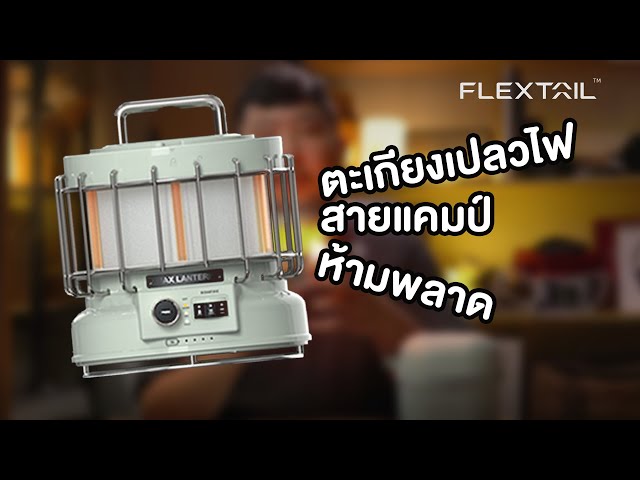 MAX LANTERN un oggetto utile e simpatico.
Una lanterna ben fatta ed elegante che può essere utilizzata in casa o al mare.
È abbastanza luminosa ed ha tre tipi di luce: gialla, giallo/bianca, bianca.
Inoltre ha anche la funzione di vaporizzatore e può essere utilizzata simultaneamente come diffusore di aromi, con poche gocce di citronella diventa un ottimo deterrente per le zanzare.
Quando è in funzione il vaporizzatore può giocare un effetto luminoso tipo fiamma.
È dotata di una generosa batteria al litio ricaricabile e all'occorrenza può essere usata anche come Power Bank per ricaricare dispositivi.
Che dire, non è una semplice lanterna, ma un oggetto piacevole ed affascinante con diverse funzioni.
Nota interessante è che nonostante la spedizione internazionale dalla Cina in Italia la lanterna è arrivata a casa mia in una decina di giorni, perfetta e precisa.
Apart from the broken fan the product is exceptional
The lantern is an excellent product (design, lights, color temp, humidification intensity) but the fan stopped working after 2 weeks. Had to be replaced.