SLOGAN
Ultralight Appliances For Outdoor.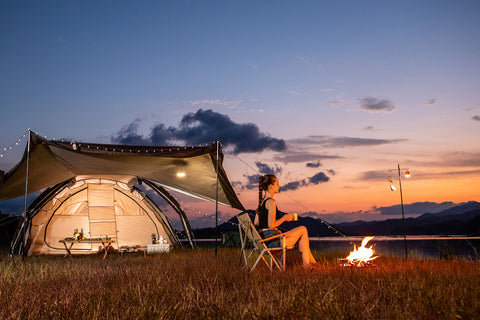 FLEXTAIL is committed to creating the most professional outdoor electrical appliances. It began with a hiking trip by three founders during their college in 2012. They knew each other from an outdoor activity club and jointly deemed that the application of appliances can help people get rid of tedious labor and enjoy nature better. This desired vision and their engineering background drove them to work on creating professional outdoor electrical appliances. They climbed the Annapurna Peaks together and agreed that the most beautiful and divine mountain -Machapuchare would be the starting point of their dreams. It also represents the team will pursue relentlessly rugged reliability and unequaled performance of the products.
Among the towering mountains, enjoying the amazing view of rolling hills and indented shorelines, and feeling the mountain winds, they kept challenging themselves to push beyond their physical limitations in nature. Meanwhile, they made up their mind to invent the lightest and the most professional appliances. In the past ten years, FLEXTAIL engineers went to more professional laboratories to continue this exploration and have launched the world's first outdoor air pump, outdoor electric heating mosquito repellent device, and outdoor projector... Compared to the clunky and single-function traditional device, FLEXTAIL reduced the weight and the volume by more than half and achieved better performance. FlEXTAIL team devoted themselves to creating innovative and remarkable lightweight outdoor appliances and keep refreshing their own lightweight record.
MISSION:
Create innovative and remarkable lightweight outdoor appliances, and let everyone can be free to live anywhere in the world in the future. Provide full appliance support for outdoor.
WHO WE ARE
FLEXTAIL is a team of outdoor-loving engineers. Relying on the technology and innovation, they have invented a series of reliable and lightweight outdoor appliances, and have made continuous efforts for a more friendly outdoor experience for humans.  
Product concept:
Innovative, durable, and portable